Welcome to the Browncoat Wiki!
Edit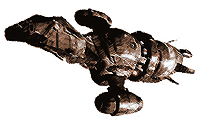 Do you have any questions, comments, or concerns about the Browncoat Wiki? Do you just want to let us know that you visited? Well, this page is the perfect place for all of that! All we ask is that you please remember to be respectful. Any comment you leave will be visible to everyone. Click 'edit' below to get started.
---
Please leave comments below:Edit
Ad blocker interference detected!
Wikia is a free-to-use site that makes money from advertising. We have a modified experience for viewers using ad blockers

Wikia is not accessible if you've made further modifications. Remove the custom ad blocker rule(s) and the page will load as expected.