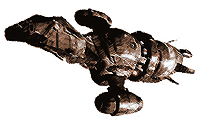 This category includes any websites by Browncoats that feature
handmade
Firefly/Serenity inspired jewelry (such as necklaces and pendants).
NOTE: CafePress, Spreadshirt, or other similar shops are not to be added to this category or anywhere else on this wiki, unless that shop is selling original merchandise directly related to your website, group, project, etc. Shops should be listed under 'External Links' in your article and should not be created as an additional article.
Pages in category "Handmade Jewelry"
This category contains only the following page.
Ad blocker interference detected!
Wikia is a free-to-use site that makes money from advertising. We have a modified experience for viewers using ad blockers

Wikia is not accessible if you've made further modifications. Remove the custom ad blocker rule(s) and the page will load as expected.