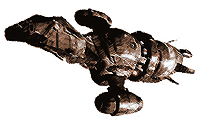 This is our root category! All top-level categories are listed here, so you can 'browse' the whole wiki from this one page.
Ideally, every other category should be a subcategory of at least one other, and every article should be in at least one category; many will fit well into two. A full list of existing categories can be found at Special:Categories.
To add a new category, just edit the article or existing category page and add [[category:categoryname]] to the end of the page (after checking whether any existing category is suitable).
Subcategories
This category has the following 13 subcategories, out of 13 total.
Ad blocker interference detected!
Wikia is a free-to-use site that makes money from advertising. We have a modified experience for viewers using ad blockers

Wikia is not accessible if you've made further modifications. Remove the custom ad blocker rule(s) and the page will load as expected.